The Little School PART 1
Omschrijving:
Military regimes are not at all unusual in Argentina, but those that ruled from 1976 to 1979 were unique in the number of civilians, mostly young people, who were kidnapped, jailed, tortured, and/or murdered because of their political beliefs. Late in 1977 the author was taken into custody by the army and sent to "the little school," one of many camps where dissidents were "taught" their "lessons." Imprisoned without charges, she spent almost a year blindfolded and bound, cut off from friends and family, including her child, until being inexplicably released. Partnoy's glimpses of her life in prison are understandably disjointed and meandering, but they stand as a record of character and fortitude. Louise Leonard, Univ . of Florida Lib., Gainesville
Copyright 1986 Reed Business Information, Inc.
Boek is beschikbaar in de Mediatheek.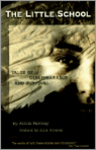 Auteur:
Alicia Partnoy
Keywords:
Literaire non-fictie algemeen
Relevant: