Journey from the land of no HAK 1
Omschrijving:
"We stormed every classroom, inscribed our slogans on the blackboard . . . Never had mayhem brought more peace. All our lives we had been taught the virtues of behaving, and now we were discovering the importance of misbehaving. Too much fear had tainted our days. Too many afternoons had passed in silence, listening to a fanatic's diatribes. We were rebelling because we were not evil, we had not sinned, and we knew nothing of the apocalypse. . . . This was 1979, the year that showed us we could make our own destinies. We were rebelling because rebelling was all we could do to quell the rage in our teenage veins. Together as girls we found the courage we had been told was not in us."

This lyrical coming-of-age story of the author creates an intimate portrait of life in Tehran: the author's family and friends, her life at school, her observations of Iran's political life, and her longing to escape a sense of displacement from her home, culture, and language.
Boek is beschikbaar in de Mediatheek.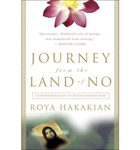 Auteur:
Roya Hakakian
Keywords:
Literaire fictie algemeen
,
jeugdliteratuur
Relevant: