The Black Pearl LOA 2
Omschrijving:
Isobel is eighteen when she watches her parents drown in the sea, She´ll never forget how something seemed to pull them down under the water. Some years later she visits Korea, the country where her parents met and fell in love. She meets a mysterious Korean girl and the remarkable thing is that Isobel is the only person to notice her. Has she got to do with de appearance of a ghost. And why does the girl seem to hate her so much?
Boek is 2 keer beschikbaar in de Mediatheek.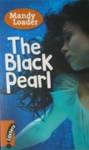 Auteur:
Mandy Loader
Keywords:
Literaire fictie algemeen
,
jeugdliteratuur
Relevant: