The Woman Who Disappeared PRO 1
Omschrijving:
One day Private Detective Lenny Samuel receives a very beautiful lady. She tells him that her name is Helen Garfield and she asks Lenny to help her trace her twin sister Elaine who has disappeared. Lenny decides to accept the job, but is soon to regret that. Within a few days he is knocked out by some unknown men, threatened with death and arrested on suspicion of murder by the L.A. police. And, is Helen Garfield the woman she pretends to be?


Boek is 2 keer beschikbaar in de Mediatheek.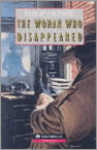 Auteur:
Philip Prowse
Keywords:
Literaire fictie algemeen
,
jeugdliteratuur
Relevant: