The crazy iris KENZ1
Omschrijving:
Beschrijving

Edited by one of Japan�s leading and internationally acclaimed writers, this collection of short stories was compiled to mark the fortieth anniversary of the August 1945 atomic bombings of Hiroshima and Nagasaki. Here some of Japan�s best and most representative writers chronicle and re-create the impact of this tragedy on the daily lives of peasants, city professionals, artists, children, and families. From the �crazy� iris that grows out of season to the artist who no longer paints in color, the simple details described in these superbly crafted stories testify to the enormity of change in Japanese life, as well as in the future of our civilization. Included are �The Crazy Iris� by Masuji Ibuse, �Summer Flower� by Tamiki Hara, �The Land of Heart�s Desire� by Tamiki Hara, �Human Ashes� by Katsuzo Oda, �Fireflies� by Yoka Ota, �The Colorless Paintings� by Ineko Sata, �The Empty Can� by Kyoko Hayashi, �The House of Hands� by Mitsuharu Inoue, and �The Rite� by Hiroko Takenishi.
Boek is beschikbaar in de Mediatheek.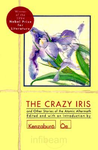 Auteur:
Kenzaburo Oe (ed)
Keywords:
Literaire fictie algemeen
,
maatschappijkritisch
,
Psychologisch
,
Wereldliteratuur
Relevant: